Recruiter Contact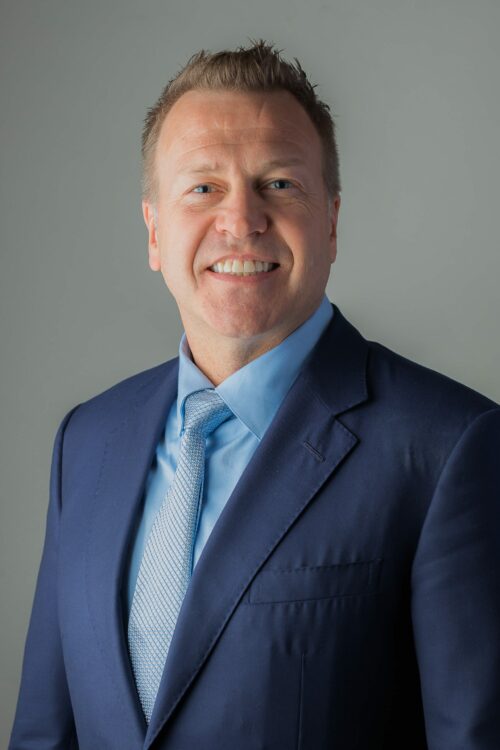 Darwin Shurig
Chief Executive Officer
---
CooperSurgical Fertility is the global leader in IVF and reproductive genetics, providing innovative products and services for every step in the ART journey. Alongside CooperSurgical Medical Devices, a leader in manufacturing trusted and innovative brands to help improve the health of women, babies and families worldwide, we are owned by The Cooper Companies. Building on the high-quality reputation of our legacy companies ORIGIO, SAGE, Humagen, The Pipette Company (TPC), K-Systems, Research Instruments (RI), Wallace®, LifeGlobal® and CooperGenomics, we provide a trusted system of consumables, equipment, technologies and genetic testing for the complete ART process. Operating as a seamless organization, with unmatched product breadth, scientific knowledge and geographical reach, our unified approach opens the door to extensive possibilities for the future. We can help drive and evolve innovation in line with customer needs; offering tailored product solutions, delivering world-class evidence-based training, and organizing expert-led workshops. As trusted brands, our products and services continue to meet stringent standards, and our high-quality manufacturing facilities and genetic testing laboratories have been specifically designed for the development of ART products and services. Working with experts and key opinion leaders in the field, we have dedicated research and development teams. They are continually developing innovative products, revolutionary technology and services using the latest clinical research, to help improve clinical workflows, processes, productivity and outcomes. In doing this, we aim to increase the quality of our partnerships with clinics across the globe and the quality of treatments for women and families.
The Opportunity
Senior Manager of PMS
Trumbull, CT/Remote
A message from Chris Staab, Senior Director of Global Quality

---

Overview

---

The Sr Post Market Surveillance Manager manages a team responsible for assuring compliance with
domestic and international regulations and requirements related to PMS supporting PMS activities
for all CooperSurgical sites. This position is further responsible for identifying the requirements for,
and the development, establishment of and training on post market surveillance at assigned sites
based on current applicable standards and regulations. By working closely with Quality, R&D,
Operations and the Clinical & Medical Affairs teams, the Sr Post Market Surveillance Manager drives
the process of monitoring and communicating the safety and efficacy of CooperSurgical Products.

Responsibilities

---

•Provides leadership and direction to the PMS staff. Conducts performance evaluations and makes recommendations in support of performance ratings, salary adjustments, promotions, etc. Facilitates effective training and development opportunities.
• Supports the post market surveillance process through:
• Developing and monitoring adherence to schedules for PMS reports.
• Producing PMS documentation such as PMS reports, PMS statements or PMS plans.
• Reviewing/approving PMS documentation for quality, completeness and adherence to local procedures.
• Responsible for coordinating with cross functional teams to support the EU requirement for MDR regulation which includes managing and updating Post
Market Surveillance (PMS) Plans and Periodic Safety Update Reports (PSUR) reports that describes the data sources and responsibilities to be monitored during product lifetime.
• Responsible for regular and timely communication of PMS data and/or trend analyses throughout the organization to identify improvement opportunities
and secure resources to drive continuous improvement.   • Acts as point of contact for internal customers (Product Development, Marketing, Regulatory Affairs, Quality, or Operations) for collection, analysis and distribution of post market data analyses.
• Supports requests for post market surveillance data from competent authorities and notified bodies.
• Ensures compliance with all appropriate laws and regulations, relevant to the job function. Supports the implementation of policies and procedures to ensure
compliance with appropriate statutes and regulations.
• Responsible for managing the Health Hazard Evaluation Process as well as conducting Field Actions and maintaining Correction and Removal documents, product recall files; managing the correspondence for FDA and intentional Competent Authorities for safety relevant field actions.
• Assists/participates in external and internal audits and in general quality system tasks.

Qualifications

---

Education
Bachelor degree in a science, medical or engineering discipline required.
Experience
•Minimum 10 years of experience in post market surveillance experience is required, with a minimum of 3 years in a managerial role in PMS.
• Experience within the medical device industry is required.
Competencies
• Thorough knowledge of FDA Quality System Regulation (QSR), ISO 13485, ISO 14971, MDD
93/42/EEC and MEDDEV 2.12-1, MDR.
•Ability to read, analyze and interpret general business periodicals, professional journals, technical procedures and government regulations.
•Ability to write reports, business correspondence, and procedure manuals.
•Ability to effectively present information and respond to questions from groups of managers, to Executives, to customers and to the general public.
•Ability to apply advanced mathematical concepts, such as probability and statistical inference.                      •Ability to apply mathematical operations to such tasks as frequency distribution, reliability, analysis of variance, correlation techniques, sampling theory and factor analysis.
• Strong computer skills are a must.
•Ability to define problems, collect data, establish facts and draw valid conclusions.
•Ability to interpret an extensive variety of instructions furnished in written, oral, diagram or schedule form.
• Strong time management skills and the ability to multi-task in a fast-paced environment.
• Excellent verbal and written skills to effectively communicate with all organizational levels and regulatory agencies.
Building career-spanning relationships, from candidacy to organizational leadership, we provide access to the future of the Medtech and Pharma.