Recruiter Contact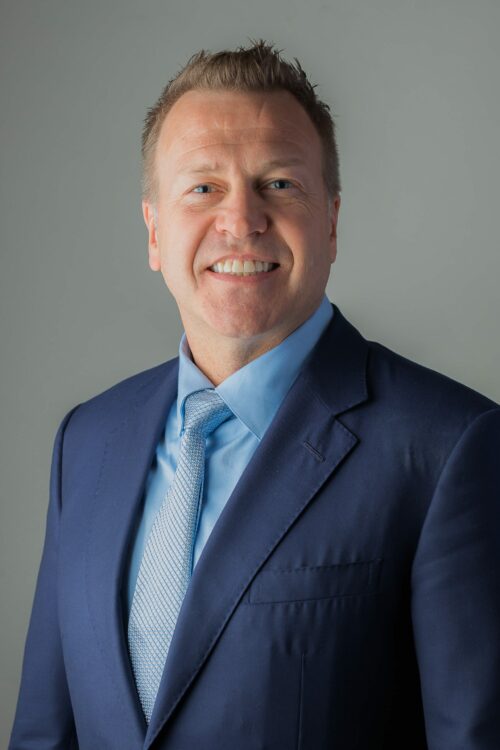 Darwin Shurig
Chief Executive Officer
Limiting Uncertainty For The Busiest Surgeons
---
Integra LifeSciences, a world leader in medical technology with headquarters in Princeton, New Jersey, was founded in 1989 with the acquisition of an engineered collagen technology platform used to repair and regenerate tissue. Since then, Integra has expanded its base regenerative technology product portfolio to include surgical instruments, neurosurgical products and advanced wound care products, through global acquisitions and development of new and innovative products and technologies to address unmet patient needs and improve outcomes. Integra is a global leader in neurosurgery and offers a broad portfolio of products and solutions for dural access and repair, cerebral spinal fluid management and neuro-critical care. Our regenerative tissue technologies include products that address soft tissue, nerve and tendon repairs and for the treatment of acute and chronic wounds, burns, as well as for plastic and reconstructive surgery. The company has offices, manufacturing and research facilities in Asia, Australia, Europe, Middle East, and the Americas
The Opportunity
Senior Manufacturing Engineer
Mansfield, MA
Overview

---

The Senior Manufacturing Engineer will work within cross-functional project teams including Quality Assurance, Supplier Quality, Planning, Purchasing, Regulatory, and Manufacturing to maintain and improve manufacturing processes used to manufacture surgical products for the medical device industry.

Responsibilities

---

-Designs, specifies, develops, and purchases manufacturing tooling, fixtures and

– Manages the implementation and validation of new or modified manufacturing processes and equipment to support the manufacture of lntegra

– Support and guide transfers internally within plant and externally with

– Supports the selection and validation of replacement materials, such as polymers, metals, and adhesives used in the manufacturing of lntegra products.

– Writes and implements Manufacturing Procedures and Work

– Creates, updates and maintains BOMs, Routers, and DMRs

– Works as a recognized manufacturing and process technical expert who can provide process engineering knowledge and oversight to resolving manufacturing-related problems with existing products and

– Champions improvement processes for rework, scrap, and labor variance reduction / elimination in the plant

– Supports Material Review Board process by investigating and resolving manufacturing and supplier quality

– Identifies and provides innovative new manufacturing technologies from industry best practices that can be applied to lntegra products and mfg

– Represents the Manufacturing Engineering group on strategic projects in Manufacturing and Sourcing.

Qualifications

---

– Bachelor's degree in Mechanical, Manufacturing, Materials or Biomedical Engineering or equivalent.

– A minimum of 6 years of engineering industry experience.

– Experience in the medical device industry.

– Knowledge of GMPs, ISO 13485 Design Control, and Manufacturing Process IQ, OQ, PO qualifications as related to medical devices.

– Working knowledge in manufacturing processes such as metal processing (machining, polishing, welding), plastics processing, and mechanical assembly.

– Working knowledge of machine and tool design, equipment design, and the startup of new equipment.

– Experience working in a cleanroom environment.

– Six Sigma Statistical Process Analysis knowledge is required with certification.

– Mentor and assist Blackbelts/Greenbelts on projects as Assist with tools and Mintab software.

– Knowledge on how to troubleshoot and analyze effectiveness of manufacturing processes is required.

– Experience in implementing actions to improve equipment uptime, yield, efficiencies, and quality of production.

– Experience in Lean Mfg and Continuous Improvement Methods.

– Knowledge of financial accounting and analysis methods to assess product standard costs, project values, product cost improvements and capital purchases.

– Strong communication, team building, and cross-functional coordination skills .

– Experience with Agile and Oracle data systems.

Position is located in Mansfield, MA and requires onsite presence 40 hrs.

Ability to travel up to 10% domestically is required.
Building career-spanning relationships, from candidacy to organizational leadership, we provide access to the future of the Medtech and Pharma.