Recruiter Contact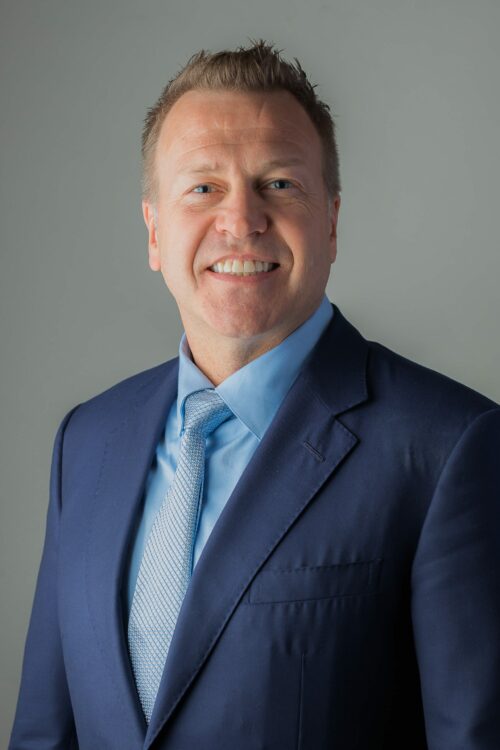 Darwin Shurig
Chief Executive Officer
UNLOCKING LIFE THROUGH MOBILITY
---
Vertos Medical is an interventional pain company committed to developing innovative, minimally invasive treatments for lumbar spinal stenosis (LSS). Mild®, its proprietary technology, is an image-guided outpatient procedure that removes a major root cause of LSS through an incision smaller than the size of baby aspirin and doesn't require implants, general anesthesia, or stitches. The Mild Procedure has been clinically demonstrated to have a safety profile equivalent to epidural steroid injections with durability out to 5 years, and patients typically return to activities of daily living within 24 hours with no restrictions.* Mild is nationally covered by Medicare and has been performed on thousands of patients.
Video - WHAT mild® PHYSICIANS ARE SAYING
The Opportunity
Quality Assurance Manager
Aliso Viejo, CA
Overview

---

The Quality Assurance Manager will be responsible for directing and managing the Quality System and for leading and managing Quality Assurance activities. This position shall maintain full compliance with all FDA and ISO 13485 requirements.

Responsibilities

---

Oversee all aspects of quality control and quality assurance, including conformance of quality system to ISO 13485, MDD/MDR, and 21 CFR 820 and other country specific medical device regulatory requirements.
Conduct training to quality policy, ISO 13485, QSRs and other regulations and standards.
Create and/or revise procedures to ensure compliance or drive improvement.
Keep abreast with all applicable regulations, perform and/or coordinate gap assessment of new quality system regulations, and prepare plan for implementing the new regulations as related to changes in the Quality System.
Manage and/or conduct internal and external audits.
Manage and/or perform CAPAs (including identifying root cause), resolve non-conformances, complaint investigations, MDRs, vigilance, post market surveillance, management reviews, risk management, calibration, and supplier quality.
Manage and/or implement the documentation and design change control system, including the control of external documents.
Review, prepare, and/or execute test protocols and reports and validations.
Interface with contract manufacturers and suppliers to analyze data and provide solutions for quality issues.
Regularly exercises independent judgment and discretion regarding matters of significance.
Prepare quality compliance status reports, trend findings, and escalate critical issues that warrant further actions.
May supervise one or more individuals.
Perform special projects and other duties as assigned.

Qualifications

---

Required

Bachelor's degree in life sciences and/or engineering.
A minimum of five years' medical device experience, with at least three years' experience in a quality role.
Experience in initiating and completing CAPAs.
Through knowledge of FDA regulations and ISO standards.
Prior experience in manufacturing environment and regulatory exposure.

Bonus

Certifications from ASQC, CQE, etc., preferred, or an equivalent combination of education, certification, training, and/or experience.
Six Sigma and Lean knowledge.

SKILLS, ABILITIES, AND CHARACTERISTICS

Strong mechanical aptitude.
Ability to read drawings and understand geometric tolerancing.
Excellent English communication skills (both written and verbal).
Understanding and use of metrology equipment.
Excellent planning and organizational skills.
Good analytical, problem-solving, and math skills.
Understanding and use of sampling plans, GR&R, statistical techniques and SPC.

Tech savvy: proficiency in Microsoft Office applications, particularly MS Excel, and in mobile/cloud resources; comfortable learning new technical systems as needed such as Box, Zoom, Slack, Smartsheet, and Concur.

PHYSICAL REQUIREMENTS/WORK ENVIRONMENT

Travel (Distributed Workforce) – Approximately 15% of time will be spent traveling for team meetings, conferences, or meetings.
Physical Demand – While performing the duties of this job, the employee is regularly required to stand, walk, and sit for extended periods of time. Light physical effort required by handling objects up to 20 pounds occasionally and/or up to 10 pounds frequently. Specific vision abilities required by this job include close vision, distance vision, depth perception, and ability to adjust focus in relation to travel and operating a personal computer. The physical demands described here are representative of those that must be met by an employee to successfully perform the essential functions of this job. Reasonable accommodations may be made to enable individuals with disabilities to perform the essential functions.
Mental Demand – Moderate to high degree of concentration due to volume, complexity, and/or "pressure" of work. Ability to make critical thinking skills decisions under pressure.
Work Environment –

o Potential exposure to bloodborne pathogens, pharmaceuticals, chemicals, needles, and sharps, and radiation (from x-ray / fluoroscopy and similar medical equipment).

o When working in a home office environment, a dedicated office with minimal distractions which assures maximum privacy of computer screens to protect confidential and sensitive information is required; highspeed internet connectivity is required to work effectively.

Disclaimer: The above statements are intended to describe the general nature and level of work being performed by employees assigned to this position. They are not intended to be construed as an exhaustive list of all responsibilities, duties and skills required of all employees assigned to this position. Nothing in this job description restricts management's right to assign or reassign duties and responsibilities to this job at any time.
Building career-spanning relationships, from candidacy to organizational leadership, we provide access to the future of the Medtech and Pharma.