Recruiter Contact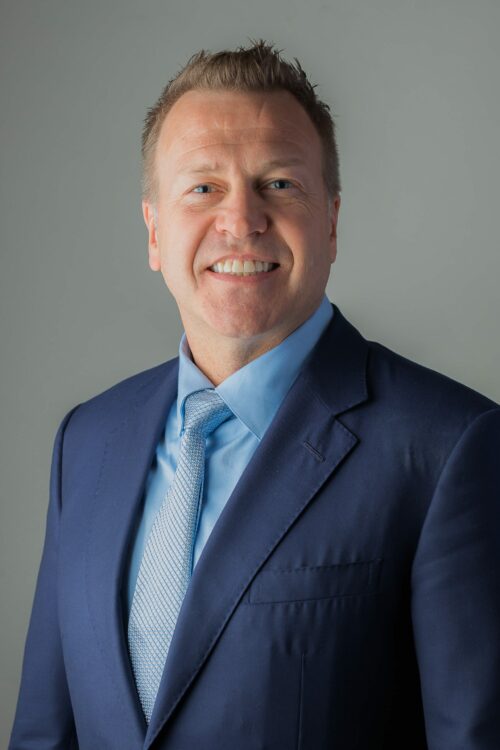 Darwin Shurig
Chief Executive Officer
UNLOCKING LIFE THROUGH MOBILITY
---
Vertos Medical is an interventional pain company committed to developing innovative, minimally invasive treatments for lumbar spinal stenosis (LSS). Mild®, its proprietary technology, is an image-guided outpatient procedure that removes a major root cause of LSS through an incision smaller than the size of baby aspirin and doesn't require implants, general anesthesia, or stitches. The Mild Procedure has been clinically demonstrated to have a safety profile equivalent to epidural steroid injections with durability out to 5 years, and patients typically return to activities of daily living within 24 hours with no restrictions.* Mild is nationally covered by Medicare and has been performed on thousands of patients.
Video - WHAT mild® PHYSICIANS ARE SAYING
The Opportunity
Director of Research & Development
Aliso Viejo, CA
Video - A message from David Lalor, VP of Operations/R&D

---

Overview

---

Vertos Medical is moving into its newest stage of growth and innovation.  The new VP of R&D is looking for a talented Director of R&D to join his team and focus on stage 2, 3, and 4 of the product development lifecycle with a focus on product design and development up to technology transfer and launch.  The right leader will get to grow and mentor a team, drive and coordinate cross-functional partnerships, and ensure team understanding and accountability to project investments, schedules, and hitting timelines.  The VP has an empowerment, servant-leader mentality and needs a partner who can lead and that is hungry to grow.

Responsibilities

---

Assume complete responsibility of projects to ensure on-time, on
budget, per plan delivery of quality products including development,
product verification, and validation testing. The leadership includes
overall design, requirement development, design for manufacturing,
and test methods.

Leads design and development with strong hands-on experience in mechanical design development
Strong influence on proof of concept and manufacturing, DOM, and technology transfer best practices
Develop, manage, and maintain up-to-date project timelines
inclusive of all critical milestones, key interdependencies and
resource constraints, while applying appropriate project scheduling techniques.
Guide project team activities to meet project and business objectives including approval of project recommendations through governance; drive team accountability for deliverables and ensure projects meet milestones.
Lead cross-functional team.
Create Design History file that complies with FDA and ISO medical
device requirements.
Define scope and ensure stakeholder alignment, resource, and risk
management, project leadership, team development and
communication.
Proactively identify and escalate risks and issues to relevant
stakeholders; lead development and delivery of tactical and
achievable mitigation and contingency planning.

Qualifications

---

BS in Mechanical Engineering, Biomedical Engineering, Aerospace Engineering, or relevant degree/Advanced Degrees are preferred
10+ years' relevant experience with at least 3 in mechanical design development.
Experience leading teams with a minimum of 3 years of leadership experience with direct reports.
Must be a strong leader and mentor with a servant leadership mentality.
Must be hungry for growth and ready to make an impact in a growth environment.
Experience in managing Class II device development programs in the medical device space with knowledge of regulatory and quality requirements.
Strong understanding of quality systems, regulatory requirements, development, and manufacturing processes.
Strong experience in mechanical design development, proof of concept, product launches and know the pitfalls to avoid.
Strong, proactive leadership style with a proven track record of hitting timelines and following schedules.
Building career-spanning relationships, from candidacy to organizational leadership, we provide access to the future of the Medtech and Pharma.