Recruiter Contact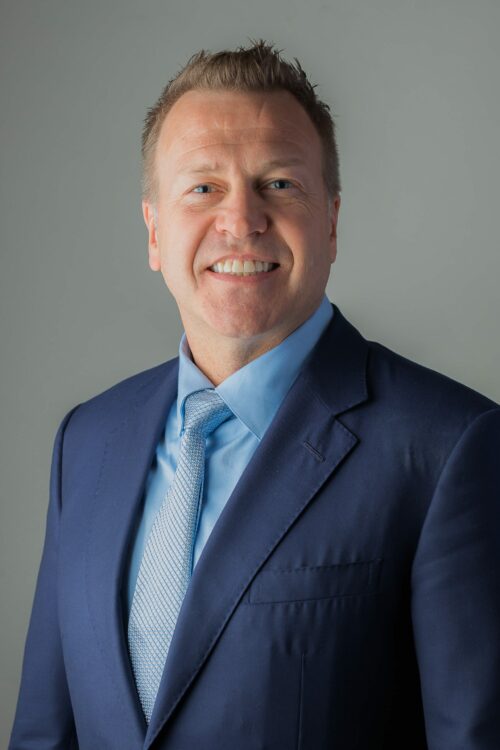 Darwin Shurig
Chief Executive Officer
Safeguarding Global Health® - with every product we sterilize
---
Sterigenics, a Sotera Health company, is a global leader in comprehensive sterilization services for the medical device, pharmaceutical, food safety and advanced applications markets. With our industry recognized scientific and technological expertise we help to ensure the safety of millions of patients and healthcare practitioners around the world every year. We offer our customers a complete range of outsourced terminal sterilization services, primarily using the three major sterilization technologies: gamma irradiation, ethylene oxide processing and electron beam irradiation and other technologies including X-Ray and nitrogen dioxide. Our global integrated network includes 48 facilities in 13 countries to ensure we provide the flexibility and redundancy needed. We are committed to addressing the growing need for sterilization in many parts of the world and partnering with our customers to eliminate threats to human health.
Video - Company Health Mission
The Opportunity
Director of Quality Systems
Oakbrook Terrace, IL
Video - A message from Chris Eustace, VP of RA and Quality

---

Overview

---

Reporting to the VP Global Quality Assurance and Regulatory Affairs, The Director of Quality Systems has primary responsibility for the management of the written quality system within all Sterigenics facilities. These facilities are primarily engaged in EO and/or radiation sterilization processing and laboratory services. The Director of Quality Systems is to implement the company quality strategy and initiatives and to ensure compliance to applicable global standards and regulations.

Responsibilities

---

Regulatory Affairs (RA):
• Interpret and provide subject matter expertise with applicable Global Regulations and ISO Standards for
Sterigenics.
• Maintain current facility Drug Master Files (DMF) and Master Files for Devices (MAF).
Quality Systems:
• Ensure the management and maintenance of the Quality System.
o Implement programs to ensure efficient and effective compliance with regulations and standards
across sites that service medical devices, pharmaceuticals, foods, and tissues.
o Implement and maintain systems to ensure continuous improvement of the QS.
o Develop, review, and approve appropriate levels of the Quality System.
o Champion the management review process, including developing materials for the reviews.
o Proactively work with Sterigenics sites on quality system continuous improvement opportunities.
o Monitor quality systems integrations for progress and compliance.
• Provide subject matter expertise and technical support to Sterigenics senior staff and facility
management.
• Single Point of Contact for Sterigenics with the company's Notified Body.
• Support facilities during internal and external audits and in response to internal and external audit
findings to ensure continual positive outcomes and consistency across the Sterigenics network.
• Manage the Sterigenics Document Management System, including change control and records retention
processes.
Software Validation:
• Responsible for strategy and leadership for software validation program for Sterigenics.
o Ensure systems and procedures are in place to facilitate compliant software validation.
o Provide oversight and subject matter expertise for software validation process and documentation.
Provide guidance on software validation and Part 11 matters for global Sterigenics Regulatory Training Program:
Other Items
• Identify, develop, deploy, and manage training programs to facilitate regulatory compliance (e.g., GMP training).
• Oversee, motivate, mentor and evaluate Quality Managers, and their employee's performance and
provide input, as appropriate, for performance appraisals.
• Direct involvement in the Hiring, Firing, and Discipline of all Quality Assurance personnel within the Quality Systems organization.
• Monitor activities to ensure compliance with core quality measures.
• Gather, analyze and manage quality related data and participate in site and Corporate management
reviews.
• Direct responsibility for the Global implementation of the company's Quality System.
• Partner with OpEx team to be a Sterigenics leader in continuous improvement by learning, utilizing and teaching Operational Excellence tools.
• In conjunction with the OpEx team, ensure there is a dynamic project list, inclusive of quality and compliance projects that drive improvement across sites and the regions.
• Going to Gemba and spending time in the sites is required.
• Ensure compliance with global regulatory bodies, including but not limited to FDA, EU GMP, ISO,
MHLW/JPAL, USDA and MHRA.
• Lead programs to ensure continuous operational quality improvement as measured by quality metrics
and reported to appropriate levels of management.
• Provide technical support regarding the quality management system to senior staff and facility
management.
• May represent Sterigenics on national standards groups (AAMI, ASTM) as appropriate.
• Participate in the development of QA staff with the potential to advance into higher positions.
• Prepare and understand, as required, budgets and financial plans for the Quality organization. Meet budget responsibilities in the QA operating plan.
• Other items as assigned.

Qualifications

---

• Bachelor's Degree, preferred in a technical discipline.
• Ten (10) or more years Quality leadership experience in a regulated environment (pharma / medical
device preferred) with a proven track record of success.
• Experience in developing and implementing quality systems for compliance with FDA device and
pharmaceutical requirements.
• Project management experience required.
• Sterility Assurance experience preferred.
• Multi-site experience required.
• Proven track record for identifying and implementing continuous improvements.
• Strong technical aptitude, analytical and problem-solving skills.
• Excellent verbal and written communication skills.
• Success working with multifunctional, global teams with strong lateral leadership and influencing skills.
• Excellent interpersonal/communication/influencing/negotiation skills required.
• Demonstrated analytical, problem solving and CAPA documentation skills.
• Success working in high pace environment.
• Regular attendance is required.
Building career-spanning relationships, from candidacy to organizational leadership, we provide access to the future of the Medtech and Pharma.