Check out our March Newsletter highlights where some of the team attended the LSI Emerging Medtech Conference at Dana Point, Darwin did his 1st Presentation on Talent Management Strategies and we launched the 1st SSI Executive Conversation Podcast!
We are excited to see what April brings!!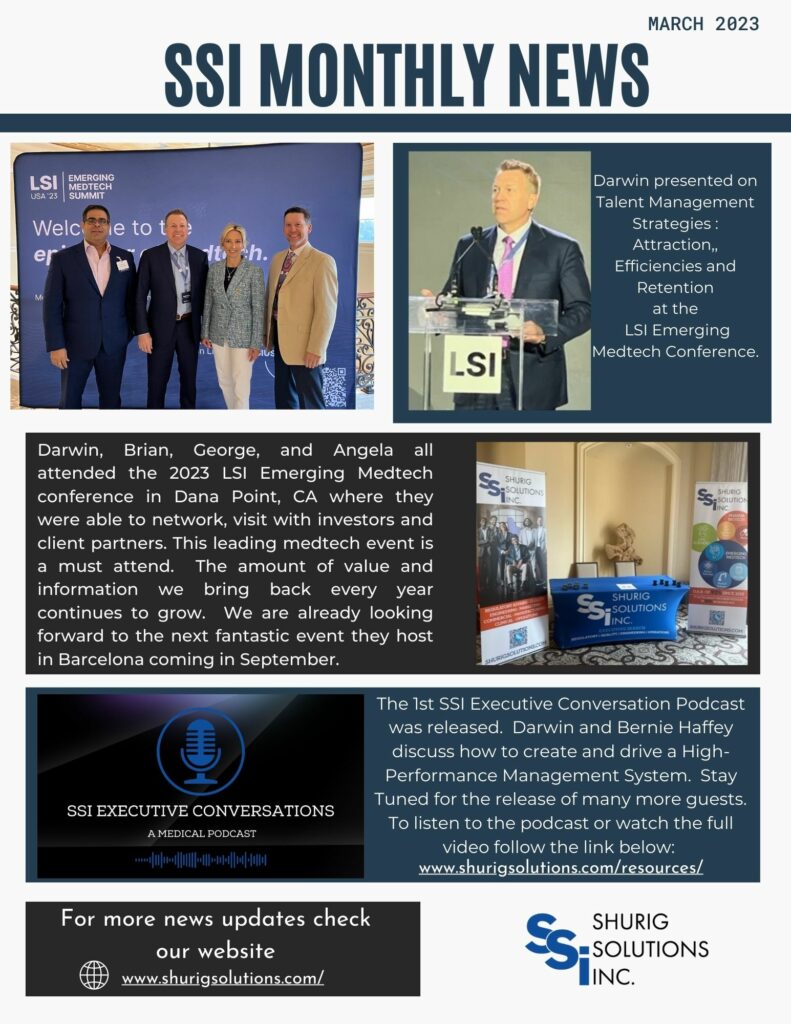 Medtech recruiting that builds career-spanning relationships, from candidacy to organizational leadership.